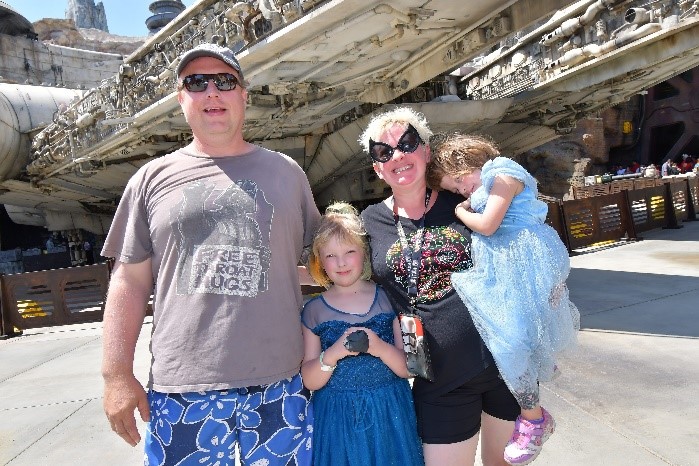 In an instant our lives were hanging by a thread – and would be forever changed. I never could have imagined this event or the impact that it would have on the rest of our lives.
It had been an exhausting few weeks. My husband, Jaime, and I had bought a new home and we were in the process of cleaning it up. I had just finished working 20 days straight as a bartender. I was used to long shifts and the late nights, but we were both overdue for an evening off. Jamie and I finally got that break and decided to meet our friend Cindy out for some laughs and cocktails.
We hopped in our golf cart on a cool March evening, looking forward to a carefree night full of laughter and good conversation. After enjoying our time with one another, we gave Cindy a ride home in the golf cart, so she wouldn't have to call a cab. About a half mile into the drive, the wheel on our golf cart sprung loose.
It was two in the morning and we were all exhausted. I steered the cart as Jamie and Cindy pushed. Unfortunately, it would be a while before we were back in our beds sleeping soundly. Headlights shone brightly behind us and suddenly everything went black.
A drunk driver hit us. Jamie was struck so hard he flew 20-50 feet and got pinned underneath the golf cart. Cindy, by a miracle, jumped out of the way just in time to avoid being struck. My body was jolted and thrown to the ground where my head got pulled up into the wheel well of the drunk driver's car.
Cindy was rushing to help us, but she quickly realized the intoxicated man was trying to drive away with my head still stuck in his wheel well. She yanked him out of the car and tackled him to the ground to restrain him. He fought back and tried to escape the crime scene. Jamie's leg was crushed, and his injuries were significant, and all he could do was watch in shock as others passing by came to help lift the car off my head.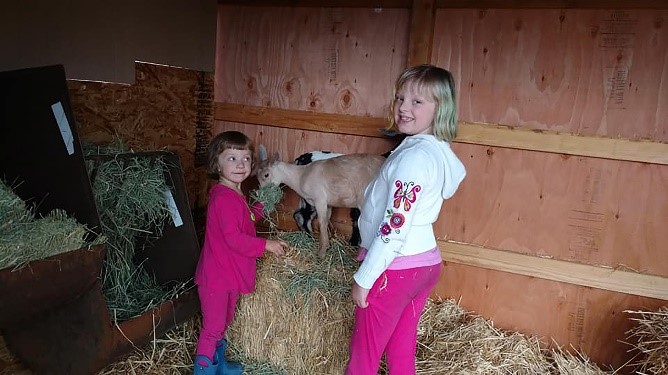 When the paramedics arrived, they used the jaws of life to set me free. Jamie and I were rushed to the hospital and the drunk driver were taken into custody. My scalp was stitched back together while I tried to recover from thirteen broken ribs and various internal injuries. I woke up in the ER and learned a reporter was outside our room, who I shooed away. I even cracked jokes to the doctors and staff to try to lighten the mood.
Jamie had a broken arm and some other minor injuries, but the worst was his leg and ankle. A terrible infection began to grow worse and it was a race against time. Thirteen back to back surgeries were ultimately successful in saving his life as they isolated the infection, but unfortunately his leg could not be saved and was amputated just above the knee.
Jamie was an athlete before the accident. He was an avid mixed martial artist and studied Russian grappling. He spent every day of his life being active and on the move. Now, everything was different for him. We were both grateful to have our lives, but our new reality was a difficult one to accept.
I was released from the hospital after a week. My injuries were mostly healed within a few months, but I suffered a traumatic brain injury which affected some of my day-to-day tasks that I had never struggled with before. Jamie endured a long and difficult road to recovery as we all adjusted to his amputation and not only how it changed every facet of his life but our dynamic as well.
The main thing that got us through that difficult time in 2006 was the community that stood behind us. We had countless friends and family members step up to care for Jamie and I. Jamie's company allowed him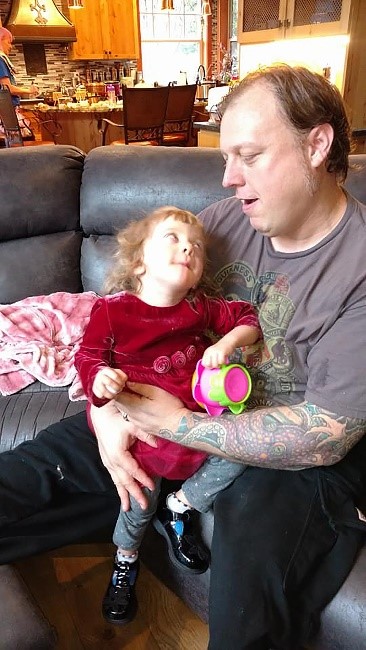 to ease back into work and be remote as often as he needed. We also leaned on each other for strength and counted our blessings every day to still be alive.
The accident was unexpected and turned our worlds upside down, but we have grown immensely from it. I have always been a tenacious woman, but I had to learn to be patient with myself and ask for help. It humbled me to see the people who rallied around us as Jamie and I fought for our lives in the hospital. Above all else, it put my life into perspective and grew my appreciation for what is most important in this life.
Once I was able to return to work, I realized I could no longer be a bartender. Everything about that environment triggered panic attacks and an incredible amount of stress. That's when I decided to step out of my comfort zone and learn an entirely new trade. I studied to receive my real estate license in 2006 and proved to myself that I could overcome the limitations set by my brain injury. Nothing was going to hold me back now. I passed my test on the first try and was even the first one done in the room. The constant battle with insurance companies and our health care system sharpened my resolve and helped me focus on matters that need attention. Slowly but surely, I made a name for myself in this industry and built a business that I am so proud of today. I quickly realized my passion for learning would help set me apart.
The accident and the changes I were forced to make and accept has undoubtedly contributed to the woman I have become. I am stronger than I thought I was and capable of overcoming even the greatest of obstacles. My drive to succeed and push the boundaries of what is possible sets me apart from the rest. Nothing makes me happier than helping my clients search for and find the home of their dreams.
Thank you for taking time to learn more about me and how I became the REALTOR® that I am today; a REALTOR® who is committed to persevering through any challenge to help my clients achieve their real estate objectives.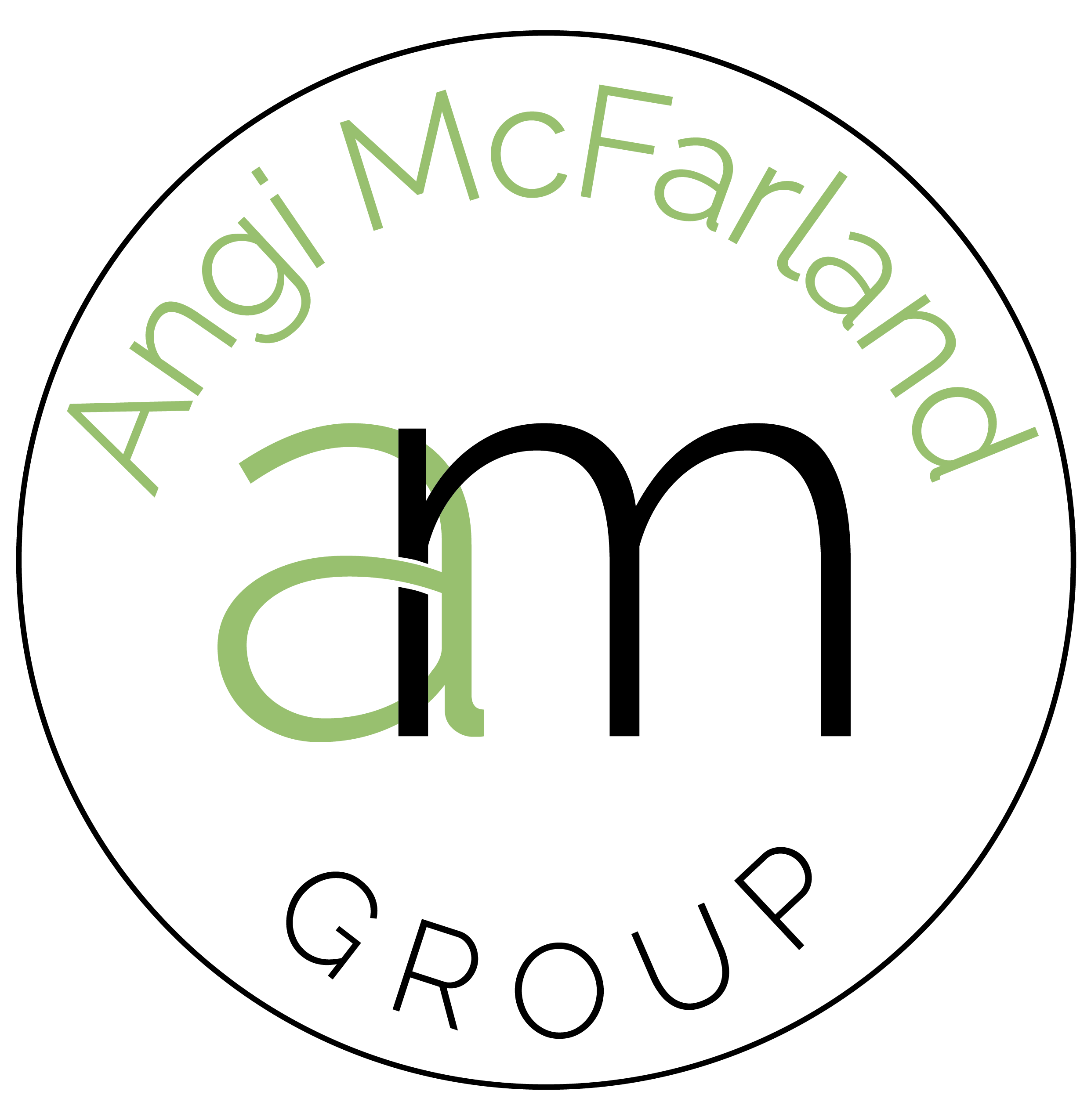 With gratitude,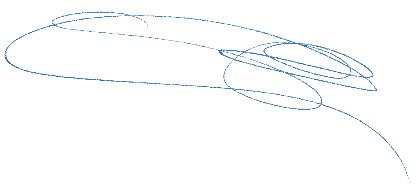 Angi McFarland
Broker in Oregon